Magnetic Ring - Constable
Online Store>Magnetic Ring>Constable
The Constable magnetic ring is made from surgical grade (316L) stainless steel and epoxy coated to prevent tarnishing over the years to come. Each link contains a 3000 gauss neodymium magnet It will help with arthritic fingers, swollen or painful finger joints, fracture sites, carpal tunnel syndrome and repetitive strain injuries
Available in the following sizes:
5 links - 6 cm
6 links - 7 cm
7 links - 8 cm

£19.75 Each

view matching bracelet and necklace


---
Customers who bought this product also bought:
A Magnetic Water Wand
You can now boost the power of your magnetic devices by a remarkable 10 times. Literally thousands of people in the U.K, including HRH Queen Elizabeth II, drink magnetised water every single day. Find out how
---
Customer Review:
Write an online review and share your experience of magnetic therapy with other pain sufferers.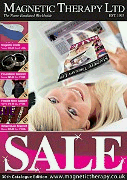 Magnetic Products:
Specialist Magnetic Products

Magnetic Straps

Magnetic Supports

Magnetic Hematite Bracelets

Stainless Steel Magnetic Bracelets

Expandable Hematite Magnetic Bracelets

Copper Magnetic Bangles / Bracelets

Magnetic Water Wand

Magnetic Shoe Insoles

Magnetic Mattress Pad

Magnetic Pillow Pad

Stainless Steel Magnetic Necklaces

Magnetic Rings and Earrings

Hematite Magnetic Necklaces

Magnetic Portable Travel Pad

Magnetic Bed Pad

Magnetic Collars
(dogs & cats)

Equine Magnetic Products

Massage Therapy Products

Magnetic Eye Mask

Conversion Chart
1 milliTesla (mT) = 10 Gauss