Copyright 2002-2011 World of Magnets. All Rights Reserved.

magnetic bracelets for tendonitis, carpal tunnel, wrist and hand pain relief | magnet therapy products for the treatment of arthritis, low back pain, sciatica, fibromyalgia and joint pain plus natural cures and remedies for insomnia, migraines and headaches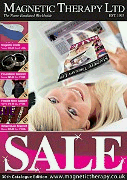 The Truth About Magnetic Bracelets!
Do NOT BUY A MAGNETIC BRACELET till you've read this FREE report exposing what magnetic bracelets can and CAN'T do.
Simply enter your details below and I'll email you the report instantly.
Important: Your info is safe. And you can unsubscribe at any time!
Privacy policy