Please click on a category to view products.


The following discounts apply in all these categories.
Free Shipping on orders above £45


Stainless Steel Magnetic Bracelets, Hematite beads magnetic bracelets, Coppper bracelets

Recommended Magnetic Treatments

magnetic therapy treatment packages for arthritis, back pain, knee, shoulder, wrist pain and insomnia

Jewellery Sets Preferential Discount


PERFECT PARTNER
Buy a matching bracelet and necklace together
Save 25% off the bracelet


magnetic bracelets, hematite bracelets, stainless steel magnetic bracelets and necklaces

magnetic therapy necklaces for neck pain relief

magnetic straps for back pain relief, knee, shoulder, neck and wrist pain

magnetic therapy bedding and pads to sleep on

specialist magnetic therapy products for pain relief

Magnetic products for cats, dogs and other pets

Magnetic rings for hand and finger pain relief

Copyright 2002-2011 World of Magnets. All Rights Reserved.

magnetic bracelets for tendonitis, carpal tunnel, wrist and hand pain relief | magnet therapy products for the treatment of arthritis, low back pain, sciatica, fibromyalgia and joint pain plus natural cures and remedies for insomnia, migraines and headaches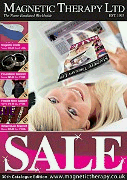 The Truth About Magnetic Bracelets!
Do NOT BUY A MAGNETIC BRACELET till you've read this FREE report exposing what magnetic bracelets can and CAN'T do.
Simply enter your details below and I'll email you the report instantly.
Important: Your info is safe. And you can unsubscribe at any time!
Privacy policy