IF CHILBLAINS HAVE DEVELOPED:
Don't scratch them; soothing lotions such as witch hazel or calamine will take away most of the discomfort.

If the chilblain has ulcerated, apply an antiseptic dressing. If you have diabetes or undergoing medical treatment, have the ulcer assessed by your GP or chiropodist/podiatrist.

If the chilblain hasn't broken you can paint them with a mixture of friar's balsam and a weak solution of iodine, which your pharmacist may make up for you, or an over-the-counter preparation. At night, rub some lanolin ointment well into the feet to help retain heat.
Who Can Benefit from Podiatric Surgery?
Podiatric Surgery is suitable for most patients who need surgical correction of their feet. Conditions included bunions, hammer toes, chronic corns, bony lumps, neuromas or even in the most severe cases, flat feet. As most Podiatric Surgery is carried out as day case surgery using local anaesthetic, it provides patients a solution without a long stay in hospital and with acceptable levels of post operative discomfort.

The most modern internal fixation techniques are used by Podiatric Surgeons, ensuring the patient is usually walking very soon after surgery and in most cases, without uncomfortable, heavy or cumbersome casts on their feet..

As many foot problems that cause patients to regularly visit their podiatrist are due to a fault or bony deformity, they should ask their podiatrist for advice regarding surgery to cure the problem. If they are unsure about surgery under local anaesthetic, then the patient should ask the Podiatric Surgeon or GP about general anaesthetic or local anaesthetic with sedation.
Useful contacts SPECIALIST SHOES
If you're looking for manufacturers of specialist fitting shoes, you can contact the companies below to see what they offer.

British Shoe Manufacturers 5 Portland Place London W1N 3AA Tel: 0207 5808687

Cosyfeet The Tanyard Street Somerset BA16 OHR Tel: 01458 447275 www.cosyfeet.co.uk

ECCO The Granary Abbey Mill Business Park Surrey GU7 2QW Tel: 01483 411032

Shoe and Allied Trade Association Rockingham Road Kettering Northants NN16 9JH

Special Footwear and Orthotics 12 New Cavedish Street London W1G 8UN Tel: 0207 486 4664

British Shoe Corporation Sunningdale Road Leicester LE3 1UR Tel: 01533 320202

Society of Shoefitters Farley Court Farley Hill Reading Berks RGY 1TT Tel: 01953 851171

Children's Foot Health Register PO Box 123 Banbury Oxon OX15 6WB Tel: 01295 738726 Fax: 01295 738275 Email: cfhr@netcomuk.co.uk www.shoe-shop.org.uk/

Foot Care Supplies Specialising in providing professional chiropody products direct to customers. www.footcaresupplies.com

<< Previous Page

Back to Downloads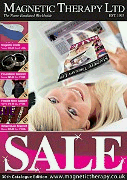 New to Magnetic Therapy? Claim your FREE information pack

Like This Site
Tell a Friend About it